Many people do not pay much attention to detail, but there is such a thing as buying your kids the wrong toys. First of all, you have to purchase the toys that they would like but also the ones that are appropriate for their age, which is why shopping at Step2 Direct is a piece of cake, as all the toys are sorted nicely.
With so many different toys like swing sets at https://www.step2direct.com.au/kids-climbers-and-swing-sets, choosing the right ones can be rather difficult as you need to satisfy your child's needs and wants while juggling with different advertisements. Sometimes the fanciest toys are not really the ones that will stimulate your kid's imagination, which is important at early age.
The best toys for kids
Toys are considered the best way to help your child learn and develop creativity while they are still entertained and happy. However, keep in mind that quantity does not equal quality, as you child might not need as many toys as you have.
 The best toys for our kids are the open-minded toys. These are the toys that our children will be using in a lot of different ways, as they are here to help your kid use their imagination, problem-solving skills and creativity.
Such toys are:
– Blocks; your kid can use them to build a tower, a house, or pretend that one block is a phone. Leave everything to the kid's imagination.
– Balls; they are a great toy to roll, bounce, look at, throw and hold.
– Dress-ups; your kid has the ability to become anyone with a bit of dress-up play.
– Crafty bits and pieces; for example, stickers, coloring paper, washable markers and crayons are all toys your kids can use to create a masterpiece.
Choosing the right toys for your kids
The first thing you need to pay attention when purchasing toys for your kids is that many toys have age-range that you need to follow. Don't allow small kids to play with tiny figures that they can put in their mouth and choke on.
Babies
Believe it or not, for your baby the best toy is you. The little ones are still not able to see what is what, which is why just seeing color, hearing your voice and seeing you make faces is enough to keep them entertained and happy. Bigger toys with bright colors and different shapes are the best option for babies.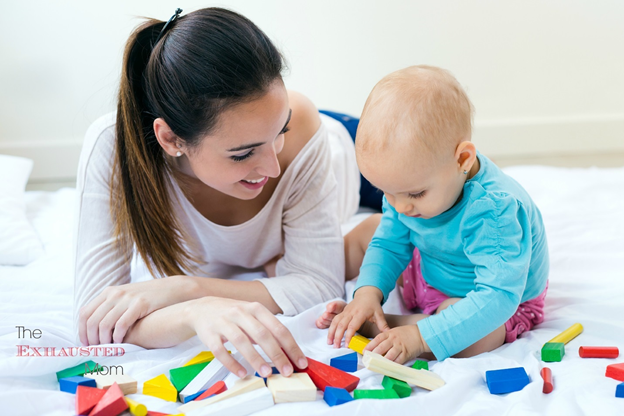 Toddlers
Boxes are toddler's best friends. They can sometimes have more fun as they unwrap the present than when they see what is inside. Other great toys for toddlers are construction toys, fr example building blocks and dress-up games. Toddlers also enjoy simple music toys, and all the other toys that allow them to be creative (toys in their age range).
Older kids
Usually, when kids start walking and when they are no longer considered as toddlers, they will want to play with different toys. At this age, you should educate yourself on the toys that are considered educational, and make sure to allow your kids to use their imagination.
Final word
If you are looking for a great toy that your kids will surely love to play with, try browsing https://www.step2direct.com.au/kids-kitchen. Overall, just make sure that your kids do not have too many toys and that the toys they do own are the ones that will help their minds expand.