Supported disability accommodation is a housing technique in which persons with disabilities are assisted to live independently in their own homes. Over the years, this accommodation type has increased, making such people live comfortably in their homes even when getting extra help.
It is an excellent way for people with disabilities to maintain the skills required to live independently. In such homes, they can learn how to cook, manage their health, clean and more while receiving little to no support.
To learn more about supported independent living and accommodation, keep on reading!
Concept of Supported Accommodation
Supported accommodation implies a housing model that combines residential living and personalised support services. This accommodation seeks to help persons with disabilities as they require extra help to develop and maintain their independence. As a result, they experience a quality life just like other individuals.
Through supported housing for people with disabilities, individuals can get a safe and all-around environment that seeks to enhance togetherness. Besides offering housing services, the supported disability accommodation also provides tailored support services, each seeking to address the unique needs of the people benefiting.
Some of the things people with disabilities can enjoy include help from their day-to-day work and support staff who will offer guidance and training to them to enhance their skills, such as budgeting for a more independent lifestyle.
Through supported disability accommodation, people with disability will feel socially included, and the move improves their overall well-being. Integrating housing with personalised support services empowers individuals to live an everyday and happy life within their communities.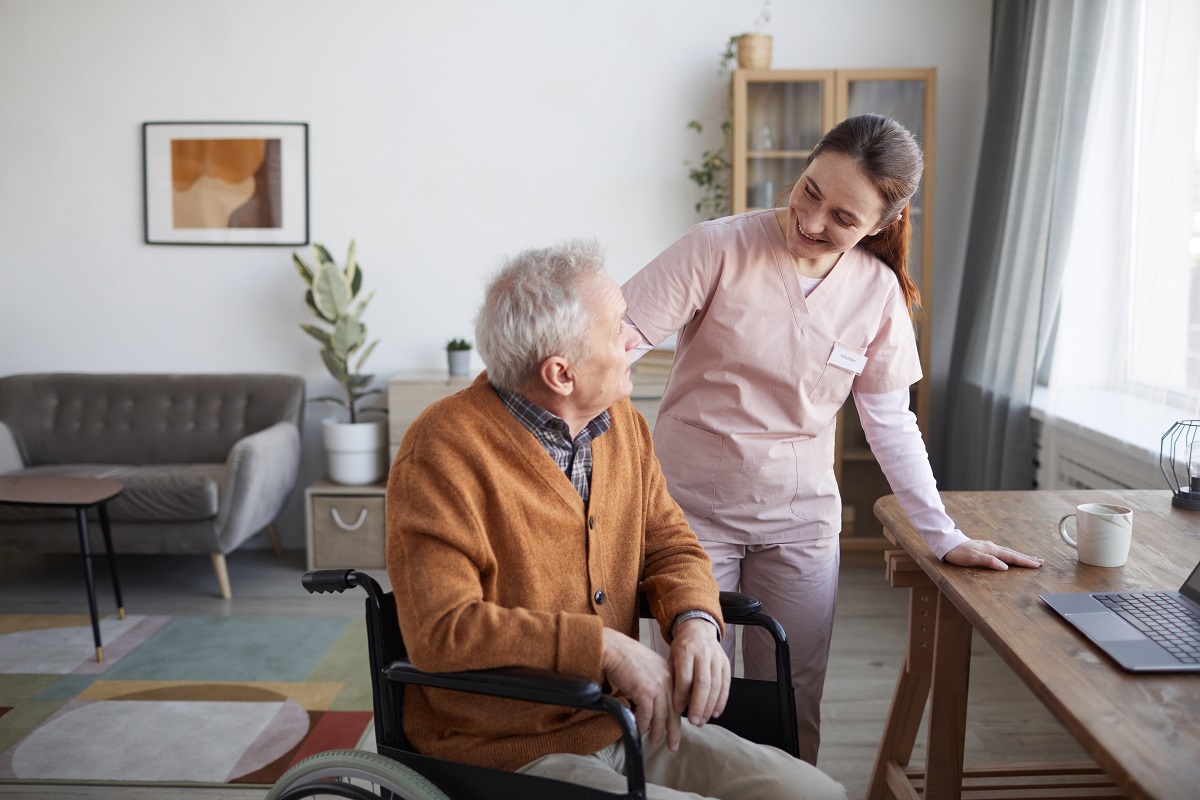 Modes of Supported Disability Accommodation
Shared Living
This is one of the disability housing options where people with disabilities live together in a shared household. They will have a private bedroom but share other common areas, such as the living room and the kitchen. There are support staff who visit them regularly to provide them with any assistance needed.
Supported Independent Living Units
As the name suggests, these are housing options where the person with a disability lives independently. This means that they have individual apartments within a larger complex. Such kinds of flats are self-contained for privacy and independence. If the individuals need any help, it is provided to them.
Host Family Programs
This is where people with disabilities live with a host family in their home. The SIL provider will provide accommodation, care, and support within a family setting. This supported disability accommodation program is supportive and provides a nurturing environment for these individuals.
Benefits of Supported Accommodation
Increased Autonomy
Supported accommodation helps individuals with disabilities to live independently. Through personalised support services, they can get help that suits their specific needs. This, In turn, helps them develop their daily survival skills.
Access to Necessary Support
With the different independent living options NDIS, individuals get the support they require to live normally. They have access to personal care, medication, cleaning help, and any other assistance they might need to live an everyday life. This makes it easier for them to push through life, reduce stress and improve their overall wellbeing.
Community Integration
Supported accommodation enhances community integration by providing opportunities for people with disabilities to engage. It is an excellent way of creating connections, friendships and makes such individuals feel content and loved by those around them. It is a perfect way of promoting inclusivity in society.
Support Services Available in Supported Disability Accommodation
Personal Care
Here, the person with a disability is assisted with activities such as bathing, dressing, and maintaining personal hygiene. The support staff will help the individual in maintaining their care to maintain their well-being.
Meal Assistance
This service involves people with disabilities getting help in accessing proper nutrition. They are also offered assistance with meal preparation and promoting healthy eating habits
Medication Management
This support service ensures that individuals with disabilities take their prescribed medications well and at the right time. The support staff can provide them with reminders, monitor them when taking the drug, and assist them when actually taking it.
Skill Development
This involves skill development programs to make people with disabilities self-sufficient and independent. The supporter can train them on budgeting, communication skills, and household management.
Tips for Selecting the Right Supported Accommodation Option
Understand the specific needs and preferences of the person needing supported

disability housing

.

Determine the level of support the person with disability needs and work with an accommodation option offering that

Assess the individual's long-term goals to determine if the chosen supported accommodation fits their plans.

Ensure the supported accommodation options are in a good location and check the amenities offered.
NDIS funding and Financial Assistance
The National Disability Insurance Scheme (NDIS) offers financial assistance options geared to helping persons with disabilities to access and afford supported disability accommodation. They support individuals under the category of Improved Daily Living and Supported Independent Living so that they can get accommodation funds that come with the associated support services.