Do you want to leave the online competition into the dust? Follow the best tips and tricks to a responsive website!The online marketplace gets more and much fiercer as time goes by. If you miss out a trend, you might likely be left behind. Hence, a compelling website is vital not only to attract your prospective audience but also to stay on top. Luckily, there are simple tips you can consider to create a responsive site that really matters.
Branding Tips And Tricks Towards A Response Website
Considermobile functionality. Don't just focus onoptimizing websites for desktops. BrandQuest recommends that going mobile also goes a long way for a strong online presence. Many web development experts really put a serious thought into mobile movement because mobile is already becoming more relevant compared to desktops.Users generally interact with websites in a different manner through a smartphone than they do with the use of a desktop. With this in mind, experts recommend you to identify why a certain user visits your site through his or her phone.
Use the right size button size. For responsive web design, you have to avoid small button sizes. One handy tip that you can consider is to make use of padding instead of relying on margins.
Consider the screen orientation. According to statistical source, landscape orientation is more commendable compared to portrait ones. With that being said, experts highly suggest that you design your website in such a way that both orientations are optimized.  However, just a little bit more focus on landscape can make the difference. Apart from that, you also need to make sure that the images are not stretched.
Make the content readable. Content is king. Optimize it as much as possible. Make it readable in different level of users. You won't hate seeing your users experience hassles when squinting or pinching just to zoom the content of your site. Hence, it is always advisable that you make the text size large enough and can be easily read in small screens.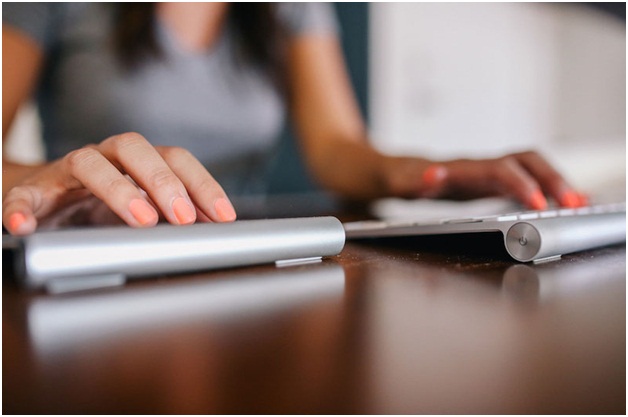 Refer to percentages. Did you know that one of the most challenging aspects of responsive design is working around a fluid grid? That's right. It works along with media queries in order to display web content on well-diversified viewports. Dig deeper on those percentages.
Don't include unnecessary elements. You can never establish a responsive design when you always try to work around elements that do not really matter after all. This is not just for the sake of user experience but also to boost the speed of your website. Keep in mind that a website that with a lot of redundancies isn't a user-friendly site.
These are the nuts and bolts that can help you get started with a responsive web design. They hold the key to help you stand out from the crowd and achieve long-term success in the long run. Unluckily, you will find it hard to deal with it yourself. Hence, it is wise to choose outstanding rebranding &marketing agency from https://brandquest.com.au/case-studies/b2c to help you out with your website.