Wood fencing is one of the most popular choices when it comes to fence installation in both residential as well as commercial properties. The overall durability and natural beauty of wood boost the aesthetic as well as value of your property effortlessly. While wood might require some level of maintenance to retain the overall strength and beauty, it is cost-effective and one of the most popular alternatives available out there.
When it comes to wood fencing, redwood and cedar are leading materials used for decking and fencing. Both woods feature natural features. This makes them especially well-suited for construction of the fence and other outdoor uses. You can compare them on several grounds like cost, characteristics, durability, and maintenance to make the final selection.
History of Wood Fence
In 1803, Humphry Repton wrote in his reference to England that every nation has its unique pattern of fencing. A fence, according to the old dictionary's definition, was an enclosed area like a cornfield, garden, a group of trees, woods, or parks. The choice of the type of fence was dictated by the availability of materials, local customs, and the requirement at hand. Fences back then were constructed out of different materials. Back then, when stone used to scarce, wood was one of the most common fencing materials.
What is Wooden Fencing?
Wooden fencing is one leading option that features ample utility as well as beauty with respect to boundary definition, improved privacy, entry control, and so more. Upon proper installation while using the right material, wood fencing serves to be sturdy enough while working as a natural, durable, and non-toxic structure around your premise.
Wooden fencing can be made available in different sizes and shapes. One of the best parts is that these fencing options can be modified easily into the desired shapes and designs. Therefore, wood is easier to work with logs and planks. In its natural form or with seasoning treatment, wood fences can last longer while performing better than most other alternatives.
Cedar Wood Fencing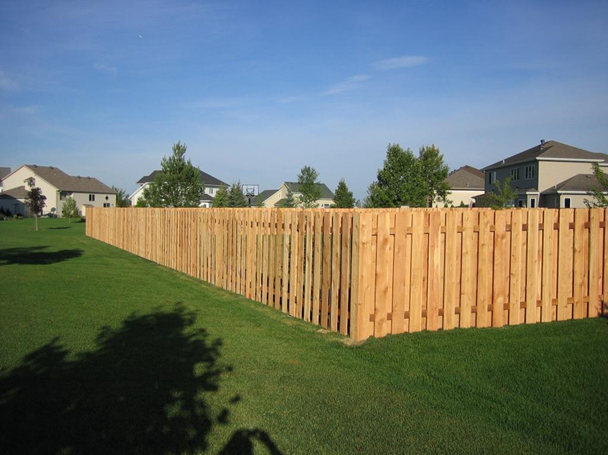 Cedar wood fence is ideal for use in both dry as well as moist regions of the world. It is capable of resisting pests and rot while lasting longer than most other wood fencing alternatives. The material is capable of resisting shrinking and warping. Therefore, it maintains the new-like appearance for several years or even decades. When compared with other alternatives, cedar wood fencing is an affordable option as well.
Cedar is gaining immense popularity with homes that are environmentally-conscious. It is because there is no requirement of chemically treating this wooden material. You can finish the cedar wood fence with the stain of your choice. It helps in extending the lifespan of your wooden fences. If you like it, you can leave the cedar wood fence unfinished to patina naturally. Still, it could lead to the breakage of the natural material more quickly than the finished variant.
Cedar is also a famous fencing material for split rail fencing. You can include stain to retain its warm, rich color. When it is left bare, the rustic wooden fence will take up the silver or grey tone. You can look out for famous wood fencing options at a leading fencing contractor in Austin.
Also Read: Top FAQs – Cedar Wood Fence
Redwood Fencing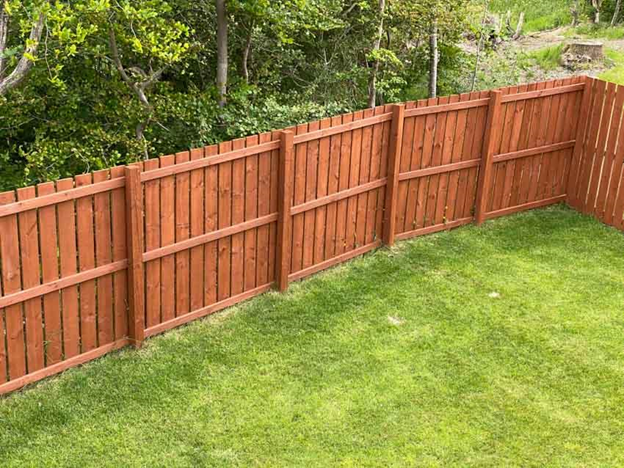 Redwood fence material is yet another popular option. It is usually prized for its overall durability and rich appearance. As a matter of fact, it is one of the most sought-after wood fencing options amongst homeowners in Austin. B. C. Fence Austin can offer you access to the extensive gallery of redwood fencing solutions available in a myriad of colors, finishes, and add-on aesthetics.
Like cedar, redwood is capable of resisting pest infestation and rot. Upon proper maintenance and sealing, the fencing material is highly durable. It will experience only minimal shrinking or swelling in some cases. The cost remains a little higher than its other wooden alternatives. However, when you include a redwood fence to your residential or commercial premise, it can help in improving the overall curb appeal and appearance as well.
You can look forward to designing the redwood fence to blend with the property's architectural style. You can also choose between semi-privacy or full-privacy fence designs to come up with a conventional look or a contemporary style -depending on your aesthetic goals.
How to Maintain a Wood Fence?
A wood fence solution by a reliable fence contractor in Austin can be a great way to set up an aesthetic border for your property. However, with time, there is a chance of wood rotting away. Presence of humidity can speed up the process of degradation. Some additional concerns of pest infestation like carpenter ants, termites, and carpenter bees eating away the wood material can also be present. Regular maintenance can help.
Sealing the Wooden Fence: You should seal the wood fence with paint upon installation. It will prevent the penetration of water into wood and further damage.
Inspecting for Damage: To maintain wood fence, take a good look for potential signs of damage. Look out for tilted posts, loose pickets, holes, and splinters.
Cleaning the Fence: A small amount of soapy water will be sufficient to clean pollen and dust off the fence.
Also Read: Should I Paint or Stain My Wood Fence?
Questions to Ask Before Installing a New Fence
What is the purpose of your fence?
A fence serves many purposes -right from improving privacy to enhancing security, defining boundaries, and improving the curb appeal.
Do I need a permit to build a redwood or cedar wood fence?
If you are thinking of installing a new fence or repairing the existing one, you might not need any permit. Moreover, you can rest assured with the help of a reliable fencing contractor in Austin -like B. C. Fence.
Are wooden fences expensive?
Wooden fences are one of the most cost-effective fencing materials out there. Depending on your requirements, the costs might vary.
Are wooden fences long-lasting?
Yes. You can trust on top-quality materials like cedar or redwood fencing to improve the durability aspect.