Avid mobile users are always in search for the most lucrative mobile services. With a wide array of mobile network providers, finding the most suitable option can be a challenging task. When retail giant Woolworths decided to enter the telecommunications industry by adopting the role of a virtual network operator, customers were caught between opting for its third party services and availing the service by the telecommunications Supergiant, Telstra, directly.
Conducting a comparison between Woolworths and Telstra plans can establish which option is more suited to your needs.
Price
Telstra enjoys its status as Australia's leading network provider and uses this title to justify its higher prices. However, in light of increasing competition, Telstra has started producing packages that offer customers good value for money, repudiating the claim that it is an expensive mobile service provider.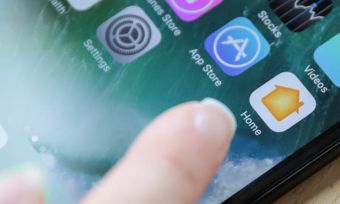 The latest example is Telstra's Mx plan that offers users 1000 minutes for calls, limitless text messages and MMS and 5GB of mobile data. All of this comes with a complete access to its network that third part providers are short of, all in $40 per month.
On the other hand, Woolworths offers packages at a significantly lower cost than Telstra itself. With its attractive prepaid options, it basically serves to offer customers the 'Telstra network' at an affordable price. Its $45 pack offers unlimited calls, MMS and SMS, 8GB data, unlimited standard international calls to 10 countries and a data rollover of $15 GB, rendering it the best value for money. Users can even get a 10% discount on ongoing recharges with Woolworths Rewards Card.
Quality
After 3G, Telstra has opened up its 4G services for its wholesale retailer, Woolworths, but it lacks the superior quality that Telstra itself provides. The 4G service available via Woolworths is limited to 100Mbps, whereas direct Telstra users can avail a significantly higher speed of 1000Mbps.
Moreover, Telstra's 4G voice that claims to offer improved voice calls than that in 3G and 2G, are unavailable to Woolworths. This might force a user looking for better quality to incline towards the first party service rather than opting for a cheaper, but lower quality option.
Comparison:
A discerning user might be caught between the two service providers, and the quest for better quality vs. better price will act as the deciding factor between Woolworths and Telstra. While Telstra offers a complete access to its network, the third party provider has a limited right. Although a nominal difference, a quality driven user might lean more towards Telstra in this regard.
While both Woolworths and Telstra provide lucrative packages, Woolworths tops the game in the pricing category with its $45 prepaid option. Many users prioritise pricing when choosing a service provider and will inevitably find the packages Woolworths has to offer more profitable. Since Telstra has obtained a reputation for being an expensive brand, users perceive Woolworths as offering the same service in a reduced price.
When choosing between Woolworths and Telstra, users need to decide whether they reckon price or value their utmost priority in a mobile service.